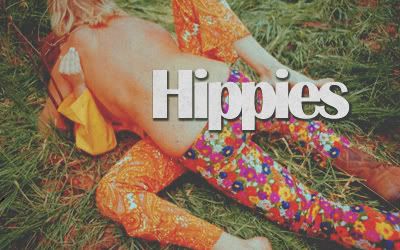 Hippie
culture was very influential in the 1960s. It's ideals of peace, love and the longing for a simpler existence struck a chord with the world and inspired some of the greatest music, art, film and fashion of the decade. The bright and colorful, yet simple style of hippie clothing found its way into mainstream fashion of the time and elements of it can still be seen in modern fashion.
Hair: The Movie
Françoise Dorléac
Janis Joplin at Woodstock.
Charlotte Rampling
Modern Hippie fashion.
The Beatles' Apple Boutique
Resources:
ArtNet Magazine
,
Nouvelles Images
,
MU Film Fest
,
Sixties Counterculture
,
Corbis
,
Marie Claire
,
VIntage Clothes